Behavioural science is part of a UN-wide methodological and practical transformation process that also involves data, digital transformation, innovation, and strategic foresight. This process enables the UN to leverage the best tools and methods to address contemporary and future challenges.
In many areas, successful outcomes in the UN's work depend on changes in human behaviour - for instance, making healthy choices, taking medicine, allowing a child to go to school, finding decent work and saving money. Behavioural science can improve outcomes through facilitating understanding of:
the barriers that prevent people from engaging in or following through with their intended actions,

the enablers that assist people in in establishing and achieving their goals, and

the impact of interventions based on an understanding of those barriers and enablers - all premised on commitments to human dignity, transparency and respect for ethical requirements.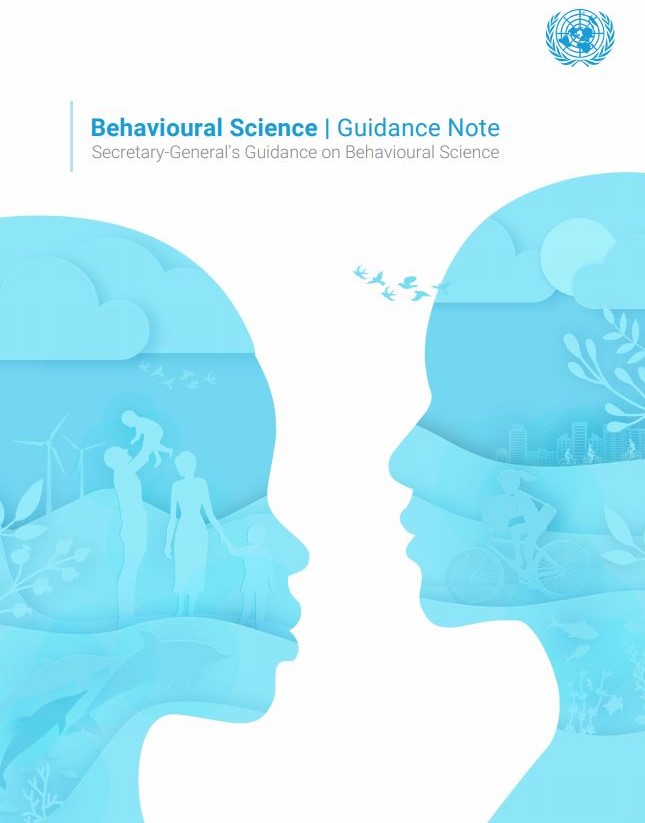 This year, within the framework of UN Behavioral Science week, UN Secretary General launched his new Guidance Note on Behavioral Science encouraging UN colleagues to apply Behavioral Science in policy, programme and administration. Along with the Guidance Note, the UN Innovation Network launched the UN Behavioral Science Report: 25 UN Entities and 100's of applications of behavioral science at the United Nations. The Report outlines approaches and experiences from across the UN and shares practical steps to create an enabling environment for the application of behavioural science.
We at the SDG Innovation Lab started applying Behavioral Science in 2018 to better understand human nature and improve lives of Armenians. Since then we have trialled various interventions. We are excited that one of those interventions was featured in the new Behavioral Science Report. You can find the details of how our behaviorally informed intervention to increase the take-up rate of cancer screenings in Shirak region of Armenia went on the page 36 of the report.